The meeting of neuroscience and contemplative practices offers rich possibilities for change. I continue to support research projects on meditation, well-being and the mind.
My path began as a researcher in cognitive neuroscience. I have studied emotions, their effects on the brain and how our perception of them changes with our personal characteristics, our sensory and social environment and certain mental disorders. I have also studied the perception of music and voice and their associated brain waves.
Today, I am continuing on this path and contribute to studies focused on contemplative sciences, the benefits of exposure to Nature, and mental well-being. You will find below a presentation of a recent study combining neuroscience and spiritual practices, and my scientific publications so far.
Please do not hesitate to contact me if you have any questions, or propositions for collaboration.
Neuroscience and spirituality: meeting the medium-shamans of Singapore
This study was born from rare encounters with the spirit mediums from the Chinese communities of Southeast Asia.
In conversation with the mediums, we examined the reactions and brain waves of spectators of the rituals they perform, which are often very intense.
We were able to reveal the crucial role that emotions and brain waves synchronization play in these rituals. We also gained a better understanding of the important role the rituals play for the participants and for the broader community..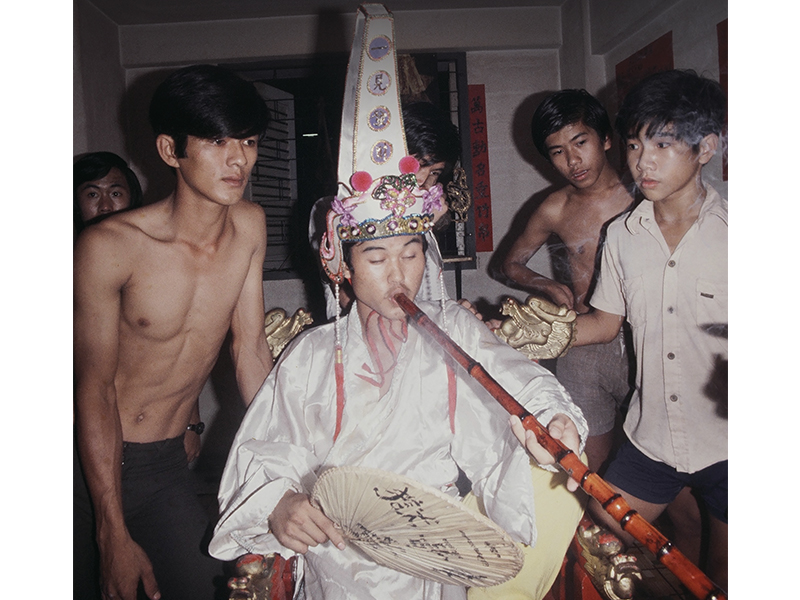 The study was designed and conducted by me and Philip Cho, historian. We benefited from contributions by the social anthropology team led by Harvey Whitehouse at Oxford, from technical assistance from Yinan Mao and April Ching, and from the help of Christopher Green and Victor Yue. The work was funded by the Franklin-Fetzer Fund of the John E. Fetzer Memorial Trust and the John Templeton Foundation.
Cho, P. S., Escoffier, N., Mao, Y., Ching, A., Green, C., Jong, J., & Whitehouse, H. (2018). Groups and Emotional Arousal Mediate Neural Synchrony and Perceived Ritual Efficacy. Frontiers in Psychology, 9. https://doi.org/10.3389/fpsyg.2018.02071
.
 Do you have any questions, suggestions or propositions for collaboration ?
Do not hesitate to contact me.